Browsing articles tagged with " Gary P. Nunn"
37 years ago, Austin City Limits was founded to be the visual accompaniment to a book called The Improbable Rise of Redneck Rock by Texas author Jan Reed. The book set out to chronicle the formation of the Austin, TX music scene that transpired in the late 60′s and into the 70′s, along with its many artists and side characters.
As time went on and it became evident that what was happening in Austin wasn't just a "scene," but one of America's most important and influential movements in music, Studio 6A on the University of Texas campus was commandeered to help capture these amazing artists in their own time in hopes of further preserving the legacy of Austin's musical heritage. The tapings were shown on the local PBS affiliate KLRU, and as interest in the Austin City Limits program expanded, eventually it began to be broadcast nationwide.
Over the years ACL branched out to include many national acts, but up until recently, the program rarely strayed from their duties of preserving the legacy of Austin music, and stuck mostly to the country and roots realm. During the early 2000′s, "Austin City Limits" began to be seen as a powerful, nationally-recognized music brand despite its not-for-profit, PBS roots, and ACL launched a big music festival and began bringing in larger, non roots acts for show tapings—artists and bands that didn't need the ACL boost, and didn't have ties to Austin like Pearl Jam, Dave Matthews Band, Cheap Trick, and Coldplay—while some artists seminal to the Austin music scene seemed to be ignored.
ACL brought on big corporate sponsors like Budweiser, Lexus, and Dell Computers. During their 30th season, they axed their long-running theme song: Gary P. Nunn's "London Homesick Blues." They also moved out of the small studio on the UT campus into a multi million-dollar facility in downtown Austin, complete with luxury boxes for the show's corporate donors and Austin's power elite. ACL Fest is now a two weekend festival, rivaling in size, revenue, and attendance any of the massive corporate music festivals around the country.
But continuing on the 2013 theme of positivity, Austin City Limits has decided to finally give a taping to arguably one of the most important performers in Austin's current country scene, Dale Watson. On November 25th, ACL will bring in what they call "Austin's king of country music" in a show that will also include fast-rising country star and native Texan Kacey Musgraves.
Over the last few years, Dale Watson has become synonymous with Austin music, playing multiple gigs a week when in town at some of Austin's most legendary venues and honky tonks like The Broken Spoke, The Continental Club, and Ginny's Little Longhorn that Dale Watson recently paid to keep open. But the Austin City Limits invite always alluded him except for a small appearance on a songwriter showcase, despite being an obvious pick for a featured artist on the show. A Facebook page was even started over the issue. Just like another Texas legend, Ray Wylie Hubbard, Dale made his initial network television debut this year not on the Austin City Limits stage, but some 1,800 miles away in New York City on the Late Show with David Letterman (though Hubbard did appear as Hayes Carll's guest once on ACL), showing just how juxtaposed the television outlets for country and roots music have become.
Recently another roots show that still caters to up-and-coming acts called Music City Roots, located at The Loveless Cafe in Nashville announced they will begin to be broadcast through PBS stations. A lot of the same spirit that initially surrounded Austin City Limits seems to be embodied in what Music City Roots is trying to build today.
Without question Austin City Limits still, and has always showcased excellent country and roots talent from Austin and beyond, regardless of the big, international names they may court in any given broadcast season. But doesn't it always seem the way of things—when something gets swept up in growing, they lose their focus, and the heart and spirit of where they started. But just like Old Crow Medicine Show being asked to join the Grand Ole Opry, or Dale Watson's ACL show mate Kacey Musgraves getting nominated for as many CMA Awards as anyone this year, 2013 has been a year full of re-trenchings, of re-affirmations and reflections on what is important in roots music, and making sure what is most important is being preserved and pushed forward by entities not always known for doing so.
To artists from Texas and beyond, the Austin City Limits stage is a hallowed as any. Kudos to ACL for finally giving Dale Watson his due. Now if we could just get Ray Wylie Hubbard….
Texas country music legend Billy Joe Shaver will receive a lifetime achievement award nicknamed the 'Rusty' on November 17th. The award is named for another Texas music legend, Rusty Wier, and is being bestowed by Love & War in Texas.
Scheduled to appear and perform at the ceremony are some more Texas legends, including legendary member of the Lost Gonzo Band and the man who penned the original Austin City Limits theme "London Homesick Blues" Gary P. Nunn. Add Tommy Alverson, Mark David Manders, and the Tejas Brothers to the lineup as well. It is also tradition for the performers to 'roast' the honoree.
The first Love & War Lifetime Achievement Award was given to Rusty Wier on Nov. 23rd 2007 in an event that also was a benefit for Weir who was battling Caner at the time (read about the event). Over $10,000 was raised to help with Rusty's medical expenses. Wier died last year, but not before bestowing the second award to his good friend Tommy Alverson. The third recipient of the 'Rusty' was Gary P. Nunn.
Love & War in Texas is a music venue and restaurant created by Tye Phelps and Travis Shull to help preserve and promote Texas heritage. Phelps says the Love and War Lifetime Achievement Award was created to honor a prominent Texan every year, for anyone who spends their life time contributing positively to Texas. The event will be held at the Plano, TX location. There's a Love & War in Grapevine, TX as well.
At the moment Billy Joe Shaver is not scheduled to perform. He is currently undergoing intense physical therapy to rehab an ailing shoulder.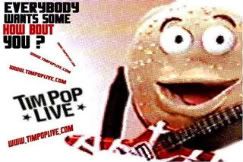 If you have found your way to this dark corner of the internet, then you probably hate how homogenized radio has become. And if you were asked what you would like to hear on the radio, you would probably say you wanted to hear the great old stuff from Hank Sr. and Johnny Cash, as well as the new stuff from people like Hank III, Rachel Brooke, and Those Poor Bastards.
Well my friends, bit your quitchen and get your ass over to timpoplive.com. He has put an ALL COUNTRY show together just for your redneck ass, featuring the previously mentioned people as well as GG Allin (no bullshit) Jimmy Martin, Steve Earle, and others. He also mentions the FREE HANK III Movement!
Tim Pop's podcast this week is all country, but he and other podcasters are putting out good podcasts every week and every day. You can download them too, and fill your iPod up with them for listening in the car and on road trips.
Check out that last two episodes too when you're over there (87 & 88) where he also mentions Free Hank III and our onslaught on Curb Records.
Tim Pop is not paying me off people, I really like his podcast. He even mentioned how the Nashville Playboy Eddy Arnold died this week, and plays a great Arnold song covered by Johnny Cash. How many pop country DJ's do you think even know who Eddy Arnold is?
---
The Outlaw Country Album You Must Have:
Another way you can get your birds flippin' at the Clear Channel pop country consortium is to buy those albums, and I've got a good vintage one for you that might be off of your radar.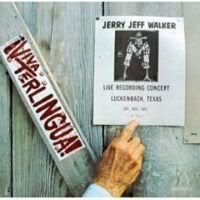 When you hear of 'Outlaw Country' a lot of people think of Willie, Waylon, & Coe, but when Willie & Waylon told Nashville to fuck off and went back to Texas, there were already a few people down in Austin making the music scene something worth being a part of. One of those people was Jerry Jeff Walker .
Walker's career started out more like folk and moonlighted more like Rock & Roll, but in the early to mid 70′s he was as much of an Outlaw Country musician as anybody. Jerry Jeff had already had a big hit with Mr. Bojangles , but by that time he was tired of the song and virtually refused to play it.
Along with people like Michael Martin Murphy and Townes van Zandt, Jerry Jeff Walker made the Austin, Texas Outlaw scene, and with his 1973 album !Viva Terlingua! he put a small town just south of Austin called Luchenbach, TX on the map.
!Viva Terlingua! was actually recorded in a remote studio in the parking lot of Hondo Crouch's bar in Luchenbach, and on a couple of tracks, they bring the band inside to the awaiting party to record.
Some of the tracks on the album are weak throw-ins. But the first track 'Gettin' By' is a classic, along with the two live tracks 'Up Against the Wall Redneck Mother,' and 'London Homesick Blues' with the live audience of Luckenbach singing along. It also features songs from Gary P. Nunn & Ray Wylie Hubbard, both stars in their own right. Other strong tracks are 'Desperadoes Waiting for the Train,' 'Wheel,' and Michael Murphy's 'Backslider's Wine.'
If you consider yourself an Outlaw Country fan, then you need to own this very good but little known album, if not just for 'Redneck Mother,' one of the greatest Outlaw Country anthems.
And its up against the wall redneck mother
Mother who has raised a son so well
He's 34, and drinking in a honky tonk.
Kickin' hippies asses and raising hell.
–Ray Wylie Hubbard.
from !Viva Terlingua!

Support SCM and start
your Amazon shopping here