Browsing articles tagged with " Jessi Coulter"
Country music isn't just a genre of music, it is a musical religion, a way of life, a cultural lineage passed down from generation to generation and preserved through the blood and bond of its performers and fans. That's why it seems country music performers so very often tend to turn out to be the parents of country music performers themselves.
Let's take a look at some of country music's greatest sons and daughters.
---
Justin Townes Earle
Son of alt-country pioneer Steve Earle, and middle namesake of the man who was good friends with his father and considered one of the greatest songwriters ever, Justin Townes Earle has spent the last seven or so years trying to live up to the lofty expectations of both names, and has done so valiantly. Releasing a startling debut EP in 2007 called Yuma, Earle and his obsession with the craft of songwriting have led to critical success for the five albums he's released through Bloodshot Records. Considered by many as one of the biggest names in the new generation of alt-country/Americana performers, Justin has done it not by being a chip off the old block, but by forging his own path.
Justin's relationship with his father has been rocky over the years. Steve Earle left Justin and his mother when Justin was just 2-year-old, and the younger Earle had a tumultuous, troubled, and at times, drug-fueled childhood. But he has soldiered on to carry a name all his own.
---
Waylon Payne
The son of Willie Nelson's long-time guitarist Jody Payne and Grammy Award-winning country music singer Sammi Smith, Waylon is named after his Godfather, Waylon Jennings. Raised by his aunt and uncle due to his parents' heavy touring schedules, Payne attended seminary after high school and was on track to become a minister before catching the music bug. For a while Payne was part of the popular Eastbound and Down country night at the King King Club in Hollywood where performers would swap classic country songs. Payne later released the album The Drifter in 2004 through Republic Universal.
Music isn't Waylon Payne's only creative calling though. He may be known more as an actor than a musician. In the award-winning Johnny Cash film I Walk The Line, Payne played Jerry Lee Lewis. He also played country great Hank Garland in a small film called Crazy, along with making numerous television appearances, including on CSI: Crime Scene Investigation.
---
Hank Williams III (or Hank3) 
The grandson of Hank Williams and the son of Hank Jr., if there was ever a spitting image of country music's first superstar, it would be him. He not only carries the visage and build of Hank Sr., but also the voice and writing style when he wants to go in that direction. The youngest Hank though has a hankering to delve into the wild side of music as well, and has released multiple punk albums during his career that has now stretched into two decades.
Hank3 started out playing drums and guitar in underground punk bands, with no real drive to be a part of the country music machine. But when a paternity suit put him in court, he decided to sign with Curb Records, and entered into a tumultuous period with the label that at the least resulted in multiple landmark records, including the neo-traditional country stalwart Lovesick, Broke, & Driftin', and his double album opus Straight to Hell. Hank3 is now an independent artist, and carries on the family tradition of doing the music he wants and defying expectation.
---
Holly Williams
The granddaughter of Hank Williams, daughter of Hank Jr., and half sister of Hank Williams III has had a somewhat strange musical journey, but one that has seen her bloom recently to become one of the leading females in country/Americana, keeping the music true to its roots while moving it forward.
Holly's early career saw her sign to major labels like Universal South and Mercury Nashville, trying to break into the big time, but always seemingly with one foot in, and one foot out of that mainstream approach to music. She was also seriously injured in a near fatal crash in 2006 along with her sister Hilary who also is a performer. Then in February of 2013, Holly released The Highway independently, and since then has become a critical darling and a live performer not to miss. Though there were some that at times wondered if Holly was just a famous name, she's proven recently that she's so much more.
---
Ben Haggard
The son of Merle Haggard and an official member of Merle's legendary backing band The Strangers, Ben is a chip off the old block when it comes to slinging Telecasters and perfecting the West Coast, twangy Bakersfield tradition of loud and electric country music. Patterned in the mold of the pioneer of the craft, the under-appreciated Roy Nichols, Ben can be seen plying his craft and staring at the back of his father on any given night out on the road. This isn't just your usual slot filled by a family member on stage. Ben's skills are regarded by his musician peers as being standalone from any famous name.
---
Shooter Jennings
The only child of Waylon Jennings and Jessi Coulter, Shooter started his musical journey in the rock band Stargunn before signing with Universal South in 2005 and releasing his first country record, Put The 'O' Back In Country. He subsequently released two more country records infused with some Southern rock & roll before putting out his rock opus, the experimental album Black Ribbons. Shooter re-established his country roots with the 2012 album Family Man, followed up by 2013′s The Other Life.
Like many of country music's famous sons and daughters, Shooter Jennings marches to his own drum, but always seems to come back to the country music fold.
---
Jubal Lee Young
Son of legendary Outlaw country songwriter and performer Steve Young (Lonesome, Onry & Mean, Seven Bridges Road), and songwriter Terrye Newkirk, Jubal Lee Young from Muskogee, Oklahoma put out an album in 2011 called Take It Home that included the song "There Ain't No Outlaws Any More" that loudly proclaims, "Here comes another badass sellin' Nashville rock and roll, long hair, denim and tattoos, lookin' on'ry and mean. Singin' songs about that lonesome road, some of 'em might even be true. But there ain't no outlaws anymore…"
-

---
Hank Williams Jr.
The most obvious and most successful of country music's greatest sons, Hank Williams Jr. is very likely a future country music Hall of Famer, and has won multiple CMA Entertainer of the Year Awards and sold millions of albums. He started out his career as a virtual impersonator of his famous father, but rebelled against this preordained future to become so much more. Hank Jr. took a precipitous fall off of Ajax Mountain in Montana in 1975, landing on his face, and having to go through multiple surgeries before he could return to performing. And when he did, he quickly became known as "Rockin'" Randall Hank as he emerged with a sound that was just as much Southern rock as country.
In the mid 80′s, Hank Williams Jr. was one of country's biggest stars, and now sits as a legend in the genre. He also is responsible for two other famous country offspring: Hank Williams III and Holly Williams, and a 2nd daughter Hilary Williams has also been a performer.
---
Georgette Jones
The only daughter of the country music super pairing of George Jones and Tammy Wynette, Georgette was said to have a recording contract on the day she was born. She recorded her first song at the ripe age of ten with her dad called "Daddy Come Home." From there Georgette began singing backup for her mom, and she has gone on to become an accomplished songwriter and solo performer herself. Georgette has released numerous albums, including three for Heart of Texas Records. Her latest album Til I Can Make It On My Own is a tribute to her mother.
Georgette also appeared in the TV Series Sordid Lives and recorded numerous songs for the soundtrack, including Tammy Wynette tunes. She also recently released a memoir called The Three of Us: Growing Up with Tammy and George, Georgette Jones.
---
Shelli Coe
Daughter of David Allan Coe, Shelli was born in Nashville and raised in Austin, and appeared at the tender age of 3-years-old on her father's Family Album project. She later worked as a backup singer for her father before landing in Branson, MO for a while where she performed in clubs, collaborated with other songwriters and appeared on the album Branson Songwriters Out in the Streets. Shelli subsequently returned to Austin where she is known to perform off and on. Her first full-length CD A Girl Like Me was released in 2010, and is worth a listen for folks that like traditional country music.
---
Lukas Nelson
Surrounded by a bevy of musical siblings and one awfully famous father, the argument can be made that Lukas was the Willie offspring that received the most potent douse of Willie's musical genes, and has a powerful voice to match his father's. A dynamic, top-flight performer with a sound that trends much closer to rock than country, but still has an earthy, rootsy feel nonetheless, Lukas is on a fast track to becoming a superstar all his own.
From his towering leg kicks, to playing the guitar with his teeth, at only 23-years-old, Lukas could already be crowned as a guitar god. Leading his band The Promise of the Real, they've made waves in the music world on big tours. About the only thing holding the young star back is that rock music is in a weird spot right now, and guitar blazers are not what the masses are particularly looking for. But like his father, Lukas is not worried about anything but following his heart, and he promises to have a very bright future ahead of him with a tower of talent to draw from.
---
Eddie Shaver
Son of Outlaw country legend Billy Joe Shaver, Eddie Shaver was one of the best country music guitar shredders to ever take the stage. Aside from being his father's right hand man for many years, Eddie Shaver studied under Dickey Betts of The Allman Brothers, played with Willie Nelson, Waylon Jennings, Kris Kristofferson, Guy Clark, The Eagles, and was Dwight Yoakam's guitar player for the first two years of Dwight's career.
It's only because of Eddie's untimely death that he's not better known. He was scheduled to release his first solo album in 2001 when he died of a heroin overdose on New Years Eve of 2000. Though Billy Joe Shaver is known most for his songwriting, and Eddie as a guitar slinger, it only takes a glimpse at either to see that the musical talent runs very deep with the Shaver clan.
---
June Carter
Though one might first think of June Carter as more of a mother of famous country artists instead of a daughter of them, June Carter is arguably the first daughter of country music. Her mother is "Mother" Maybelle Carter, given her nickname for being the mother of her performing daughters, and arguably the mother of country music. June began performing at the age of ten in 1939 as part of the landmark country outfit The Carter Family. It was through their mutual love of country music that she would eventually meet and fall in love with Johnny Cash, and the two went on to be one of country music's powerhouse couples. June Carter was a muti-instrumentalist with a classic voice, and defines the nexus between country music's primitive, classic, and modern eras.
---
Rosanne Cash
It can be easy to overlook just what kind of impact Rosanne Cash has had on American music over the years. She seems to always be overshadowed by her father, by other famous sons and daughters of country legends, measured against them, and dogged by preceding labels that don't always allow her to be judged on her own merit, while her musical accomplishments veer towards being somewhat misunderstood because she's not always been nestled smack dab in the country realm as people want, expect, or anticipate.
But Rosanne's critical and commercial accomplishments are far more than complimentary, they define a very successful career: Eleven #1 country singles, twenty-one Top 40 singles, and thirteen Grammy nominations is nothing to sniff at, and ultimately might at least get her mentions as a potential Hall of Fame inductee.
---
John Carter Cash
The only offspring between the country music super marriage of Johnny Cash and June Carter, John Carter Cash has spent his time as a singer and performer, but many of his important contributions to country music have come behind-the-scenes as a producer, songwriter, author, and general champion of the Cash estate and all things country music. It's remarkable how many places you see John Carter's name attached to projects as his puts effort out to make music happen in whatever capacity he can help in. Like his father, he has that selfless streak of service that surfaces in some of the most generous and cool ways.
---
Bobby Bare Jr.
Born in Nashville, TN to the original Outlaw Bobby Bare, Bobby Bare Jr. grew up next door to Tammy Wynette and George Jones in Hendersonville, and was nominated for a Grammy next to his father for the Shel Silverstein-written song "Daddy What If" from his father's tribute album to Silverstein. Fronting roots rock bands like "Bare Jr." and "Young Criminals Starvation League", Bare's career has been the result of avoiding "working a real job at any cost," despite earning a psychology degree from the University of Tenessee, and not really getting deep into his own music until later in life. His high energy on stage and dark sarcasm in his songs have won him fans worldwide.
---
Other Famous Sons & Daughters:
Pam Tillis – 1994 CMA Female Vocalist of the Year, and daughter of country great Mel Tillis
The Carter Family Daughters – Carlene Carter, Helen Carter, Anita Carter, Rosie Nix Adams.
Jett Williams – Daughter of Hank Williams that found out about her famous father later in life. Jett has been a performer and plays an important role as one of the executors of the Hank Williams estate.
Jesse Keith Whitley – Son of Lorrie Morgan and Keith Whitley

Marty Haggard, Noel Haggard, and Scott Haggard- More performing sons of Merle.
Dean Miller – Son of Roger Miller
Lilly Hiatt – Daughter of John Hiatt
Chelsea Crowell – Daughter of Rosanne Cash and Rodney Crowell
Paula Nelson – Leader of The Paul Nelson Band.
Tyler Mahan Coe – Guitar player and writer who spent years touring in his father's band.
Folk Uke – Made up Willie Nelson's daughter Amy, and Arlo Guthrie's daughter Cathy.
Whey Jennings – The son of Terry Jennings, and grandson of Waylon Jennings.
Lucas Hubbard – Son of Ray Wylie Hubbard who often plays lead guitar with his father.
Lucky Tubb – Not technically a son or daughter, but a great nephew of Ernest.
Bluegrass – There are many performing sons and daughters of famous bluegrass musicians, but for fear of forgetting some and getting yelled at for it, this sentence is in dedication to them all. You rock! Or pick, or strum, or pluck! Go YOU!
Out on the road, Waylon's crew was known for pulling some pretty elaborate pranks for the big man's birthday. For a while, a staple of Waylon's live show was to have Waylon's wife Jessi Coulter walk out from the side of the stage near the end of a show singing the duet "Suspicious Minds" on a wireless microphone. Well one night in Salem, OR, the crew dressed up tour manager David Trask in one of Jessi's dresses with a wig, and while Jessi sang on the wireless microphone backstage, the transvestite-looking Trask sashayed out of stage left toward Waylon holding the core of a paper towel roll. "I almost swallowed my guitar pick," Waylon said later.
But possibly the most memorable Waylon Jennings' birthday moment came when Waylon kickstarted a vintage 1958 Ariel Cyclone motorcycle inside a hotel room at midnight in 1979.
As a lot of Waylon Jennings fans know, Waylon and Buddy Holly were big friends back in Lubbock, TX in the late 50′s. Waylon played bass for Buddy when Buddy's Crickets took a hiatus, and Waylon was the one that gave up his seat to The Big Bopper on that fateful night in 1959 when a plane crash took Buddy, The Big Bopper, and Ritchie Valens lives, memorialized as "The Day The Music Died" and put to song in Don McLean's "American Pie."
1 1/2 years before in May of 1958, Buddy Holly and his original Crickets flew in to Dallas's Love Field airport on a connecting flight back to Lubbock after a big tour.
"They loved Marlon Brando in "The Wild One," and when they got to Dallas…they decided on the spur of the moment to buy motorcycles and drive back home on them." Waylon recalled. "They took a cab into the city and walked into a Harley-Davidson shop. They had their eyes on a trio of 74-inchers, but the proprietor didn't think they had any money and treated them like a bunch of bums. "Hell, you boys couldn't even begin to handle the payments on that."
"Then they went over to Miller's Motorcycles, which specialized in English bikes. There, Joe B, and J.I. (Allison) bought a Triumph each, a TR6 and Thunderbird, respectively, while Buddy picked out a maroon and black Ariel Cyclone, with a high compression 650cc Huntsmaster engine. They paid cash, bought matching Levi jackets and peaked caps with wings on them, and rode home through a thunderstorm."
Buddy Holly's father had kept the motorcycle until 1970, when he sold it to someone in Austin, TX. Then in 1979 for Waylon's 42nd birthday, the two remaining Crickets Joe B. and J.I. tracked down the 1959 Ariel Cyclone, bought it back, and had it hand delivered to north Texas where Waylon found it sitting there in the middle of his hotel room after walking off stage that night.
"What else could I do? I swung my leg over it, stomped on the kickstarter, and it burst into roaring life. First kick. It was midnight, and it sounded twice as loud bouncing off the walls of that hotel room. I knew Buddy wouldn't mind."
Buddy Holly home movie footage riding the motorcycle in Lubbock:
(Waylon quotes from "Waylon, An Autobiography" by Waylon Jennings and Lenny Kaye. Photos from bikemenu.com and Steve Bonner, Receipt from J.I. Allison.)
Yesterday (1-6) the track listing and contributors for the second installment of the Waylon Jennings tribute "The Music Inside" was released to the public to a few grumbles from Waylon fans who were unhappy to see names like Colt Ford on the list, who is known for mixing country music with rap, and Justin Moore, who even legendary music journalist Chet Flippo who covered Waylon and the rest of the country music "Outlaws" back in the 70′s for Rolling Stone has inferred is a "fake Outlaw".
Now Saving Country Music has learned from a reliable source close to Waylon Jennings' estate that the estate has "distanced" from the choosing of some of the artists on the tribute, especially on the second disc. Waylon's estate, made up of Waylon's widow Jessi Coulter and his son and artist Shooter Jennings are said to have limited involvement in the project at this point, consisting of the tracks they have contributed themselves, and a few other "select choices". Both Shooter and Jessi appeared on The Music Inside Vol.1 released in February, and Jessi appears on this second volume due out January 24th.
The Waylon Estate source also says the selection of the contributors has a lot to do with the labels releasing these volumes. Big Machine Records, Justin Moore's record label released Vol.1, and label Average Joe's Entertainment whose releasing Vol. 2 is home to Colt Ford and Montgomery Gentry. The Music Inside project is being managed by producer Witt Stewart (read interview with him here about the project).
There's also questions about the timing of the release of The Music Inside, Vol.2. The series was always intended to be 3 volumes, and a total of 36 songs had been recorded by the time of the release of Vol. 1 in February. June 14th was supposed to be the release date for Vol. 2 (the day before Waylon's birthday), and Vol. 3 was scheduled for October, along with a rumored "Christmas surprise" from the project. Now we won't see Vol. 2 until late January, and physical copies won't be available until February 7th. There is no updated release date for Vol. 3 currently.
Saving Country Music has learned the delay in the release occurred when the original label that signed on to release the albums, Big Machine, refused to release Vol. 2 after physical sales of Vol. 1 did not meet their expectations. Vol. 2 was picked up by Average Joe's, but only with the stipulation that Colt Ford and Montgomery Gentry from their roster would be added as contributors. Justin Moore and Jewel were included to fulfill the project's obligations to Big Machine, resulting in a list of contributors that looks to have more to do with Music Row politics than with who is best suited to pay tribute to Waylon Jennings. 
Neither Jessi Coulter nor Shooter Jennings have come out publicly against the project, and SCM's source close to the Waylon Estate says the family still supports the release of these volumes, but if it was left to them, a different set of contributors would have been chosen. Shooter has said in some recent interviews that he, "appreciates that the records have given a podium to many artists from many different walks of life to express their love of my dad's music".
Both Shooter and Jessi showed apprehension to the project at first before finally giving approval, as they explained to The Tennessean back in February when the first volume was released:
(Jessi Colter) "Frankly, sometimes it hurts my heart to hear someone do his (Waylon's) songs." All of which is part of why Colter was reluctant to green-light a series of three Waylon Jennings tribute albums…If Colter was reluctant to participate in such a project, Shooter Jennings was downright apprehensive … "I was leery of it, and even more guarded than my mom was. I've seen people with pure intentions and unrealistic goals, and I've seen people with agendas. And I've seen a Nashville system that will happily milk the 'outlaw' image of Waylon and other people, just so they can sell garbage."
Please stay tuned to Saving Country Music for more information on this developing story.
Track List:
Lonesome, On'ry and Mean – Dierks Bentley
Waymore's Blues – Hank Williams, Jr.
Good Ol' Boys – Montgomery Gentry
I Ain't Living Long Like This – Justin Moore
Bob Wills Is Still The King – Jack Ingram
Only Daddy That'll Walk The Line – Colt Ford
Rainy Day Woman – Pat Green
Love Of The Common People – Josh Thompson
Mama – Jessi Colter
Dreaming My Dreams With You – Jewel
This is not a spoof. I repeat, this is not a spoof or a fake news story.
Wow. My little country music heart was sent reeling this morning when I rolled up to the track list and list of contributors for the new Waylon – The Music Inside, Vol. 2 compilation due out January 24th. The thing read like my lampoon of the unfinished Hank Williams songs, but unfortunately it is all too real folks.
Included in the list of contributors is the country music Grimmace, the genre-bending country rapper Colt Ford, Justin Moore, a man I could make a serious case as being the worst country music "artist" ever, Josh Thompson, who I once took to task for name-dropping Waylon, the 4th Rascal Flatt, Texas's King of Hair Highlights, the effeminate Pat Green, along with the dumb duo Montgomery Gentry, and Jewel. And I'm telling you, Jewel might be the best pick of the lot.
I had mixed feelings about the first volume of these tributes, but this is clearly a helpless cry for relevancy. I know the old philosophy is to try to bring in people who would not be traditional Waylon fans through other artists and covert them through his music, but the closest Colt Ford and Justin Moore fans will ever get to Waylon is snorting crushed Loritab off the back of one of his CD cases.
I am honestly just in shock right now. I don't know if I should laugh or cry. Really what this track list means is that we still have a lot of work to do folks. A lot.
Lonesome, On'ry and Mean – Dierks Bentley
Waymore's Blues – Hank Williams, Jr.
Good Ol' Boys – Montgomery Gentry
I Ain't Living Long Like This – Justin Moore
Bob Wills Is Still The King – Jack Ingram
Only Daddy That'll Walk The Line – Colt Ford
Rainy Day Woman – Pat Green
Love Of The Common People – Josh Thompson
Mama – Jessi Colter
Dreaming My Dreams With You – Jewel
On February 13, 2002, Waylon Jennings, one of the great country music Outlaws, passed away due to complications from diabetes. Now a Phoenix-based organization called The Translational Genomics Research Institute, or TGen, along with the Waylon Jennings Estate, have partnered to set up The Waylon Fund to support state-of-the-art investigations into the genetic and genomic origins of diabetes —a disease that afflicts nearly 26 million Americans.
"What better way to honor the man?" says Dean Ballard, Assistant Director of Development at TGen, and one of the principals behind the idea. "For me, the inspiration really comes from the music first. Being a rock 'n' roll kid from Detroit, it was only a matter of time before my friends and I would discover the music of Waylon Jennings and his Outlaw cohorts. So, when the opportunity came to raise funds for diabetes research in honor of one of my heroes, I jumped at the chance. So, The Waylon Fund is a perfect marriage of my love for Waylon's music and my job as a fund-raiser. It's really been a dream come true for me to work with Jessi Colter and to actually become friends with her."
The idea was first hatched in November of 2010, at a Shooter Jennings and Jessi Colter concert at The Rhythm Room in Phoenix that Dean Ballard attended.
"My friend, Bobby Emmett, who at the time played keyboards in Shooter's band, sent me an email inviting me and my wife down to the show.  I first met Shooter, who's a real down-to-earth guy. The conversation originally began with him about this idea of raising money for diabetes research in honor of Waylon. But, of course, Jessi had to give her approval, which she did right away and the process began."
Many entities throughout the music world have already lent their support to the project, including Universal Music Publishing, BMI, The Center for Texas Music History, and lots of local record stores like the Ernest Tubb Record Shops, and Grimey's in Nashville. There's also plans in the works for some Waylon Fund benefit concerts. Saving Country Music is honored to throw our support behind the project as well.
Folks can contribute to The Waylon Fund Here, or get more information about it at www.thewaylonfund.org.
I'm gonna start this off with a prediction: Either this album will be some groundbreaking marquee release in rock n' roll history, or it will be the most curious find in the bargain bin in short order. It is pure genius, or an unforgivable stroking of ego. Either way, Shooter Jennings, son of Waylon, is swinging for the fences with his new release, Black Ribbons, and he takes you on the most unusual and hard to understand musical experience you might ever go on.
I'm not even sure where to start trying to explain this thing. Actually I do. First let's put to bed any notions that this album, or Shooter by proxy, has anything left to do with country music. Of course, I've been saying this since May 9th of 2009 and was the first to say it. And even when Shooter's management was sending out press releases with the words: "Shooter has left his country roots behind," some die hard country Shooter fans would not believe it, some even going as far as calling me an "asshole" for asserting such a thing.
But having listened cover to cover, there is no country here. Even the track "California via Tennessee" which had been held up as a new country song is undeniably industrial rock, full of electronic sounds and not even a hint of twang. This is not a criticism. If Shooter doesn't want to play country anymore, neither do I.
Speaking of cover to cover, this is the next thing to get into. I could write a whole article on the packaging itself, no kidding. In short, this is the most elaborate and thought out CD package I have ever seen in my life, and it may never be topped.
It starts with a thin cardboard sleeve with the album cover on the front. On the back is the list of the 20 tracks, and under this where the normal copyright info would be it says: "This material is property of the United Nations Bureau of Investigation." and goes on in similar cryptic jargon that hints of the sheer unusualness to come.
Inside of that is another cardboard cover that folds out to reveal a man in a sheep mask whose shooting lasers into the eyes of a little girl that read out the lyrics to "Row Your Boat." ??? Confused yet? Well it gets even more weird from there, and as not to spoil all the fun, I won't go into detail, but lets just say there more unfolding, and more unfolding, and more weirdness. Trying to get to the CD itself was a similar experience to the first time I ever opened one of those nesting Russian dolls, where smaller and smaller dolls just keep coming.
Finally you do come to the CD, as well as a Tarot-like playing card. Mine has a similar image to the image on the front cover, but maybe they are different in different CD's. The CD itself boldly asserts: "Killing for peace is like fucking for chastity." Yeah.
That phrase is actually uttered at one point on the album by none other than bestselling novelist Stephen King. That's right, Stephen King can be found on this, let's say "concept" album, as a sort of a narrator. The premise of the album is that King's character "Will O The Wisp" is a pre-Apocalyptic radio DJ performing his last night on the air before the government shuts him down. The album has five segments of Stephen talking, while he intermixes songs from Hierophant, the name of Shooter's new band.
Before I get into the music, let's talk about the message. In the first song "Wake Up," Shooter talks about how people have been dumbed down into robots by TV and the government has been filling our heads full of propaganda. He is a little harsh with the delivery, but in principle I can get behind the message he is peddling.
But as the album goes on, talk of government intrusion and media bias turns into a fictional post-apocalyptic scene as "Will O The Wisp" narrates: "No cars, no kids. Nothing but transport trucks and men with guns standing on street corners." It makes you wonder if the themes of this album are made to drive home a point, or to paint a fictional picture. Is Shooter is really making accusations, asserting conspiracy theories and warning us of our doom, or just stringing together the threads of a narrative? To hear the message, it is serious and grave, but you can't imagine someone taking themselves so seriously, and then making a video game to accompany this album. Yes, Black Ribbons The Game exists, making the whole mood and situation surrounding this album that much more unusual and hard to gauge. You can also check out the Shooter Jennings "De-Programmer" by clicking here.
At times this project feels outright adolescent, like a cry from a maladjusted young man. It is angry, but not necessarily in an inspiring or interesting way, just sort of an embarrassing way, like a teenager having a temper tantrum. It boldly asserts many ideas, like the "Killing for peace is like fucking for chastity," but is that really a bulletproof saying? I don't want to get into philosophy here, but what if you kill someone who is killing others? Yes, you can go back and forth and that is my point.
But maybe Shooter doesn't even believe this saying, it is just part of the charade, or a hint for the scavenger hunt-like video game that accompanies this release?
I also didn't buy Stephen King's part. Honestly he wasn't given much to work with, but his delivery was dry, his timing was bad, and you could not stop visualizing him in his Coke bottle glasses speaking in an antiseptic studio during the recording of this CD, as opposed to the dingy resistance radio outpost you're supposed to imagine him broadcasting from.
As for the music itself, which is hard to focus on with everything else going on surrounding this album, I would say it is decent. The music does not always fit the theme progression of "Will O The Wisp's" narration, but it is always very heavily electronic. I am a country music writer, so my skill at judging rock is limited, but I know my Radiohead, of which Shooter has asserted he is inspired by. But Radiohead is an originator of music, creating sounds and styles that are unique. Shooter and Hierophant is mostly straightforward rock music, run through electronic filters and then overdubbed with other electronic treatments. Songs like "Triskadektaphobia" and "When the Radio Goes Dead" are good songs and have their unique stamps, but there is nothing groundbreaking here.
Shooter has talent, and despite making a project that tends to distract and confuse you at many turns, at times this talent shines through. One of the standout songs for me was the title track. I thought it was very honest and deep, being mostly just Shooter and his guitar, but an over-driven electronic echo on his vocals distracted me from an otherwise superb song. Shooter can sing with a tremendous amount of soul when he wants to, and soul that is all his own, unique, impressive, and biting. Hearing "Black Ribbons" the song made me want to pick up Shooter's old material, and made me wonder why he wants to put it down. This album plays less to his stregnths, and more to his desires.
And as many times as Shooter's talent and character shined through, his anger and arrogance did too, like in the song "Fuck You (I'm Famous). I'm not saying that I couldn't be convinced that this song is complete sarcasm, but if it is, Shooter sure didn't do a very good job conveying that. In the song he tells critics (present company likely included), schoolyard bullies, label executives, women that wouldn't screw him, ex-girlfriends, just about anybody, to in no uncertain terms, fuck off . . . because he's famous. The songs of concept albums are usually not as strong as the sum of their parts, but in my opinion, this track could have been left on the cutting house floor, along with a few other songs and some of the blatant electronic overproduction that felt very 80′s and unimaginative.
In interviews and even previous Shooter songs, it is apparent that Shooter lets people who in any way don't agree with him or his music get in his kitchen. Instead of putting his head down with hard work or figuring out how to work with the cards he's been dealt, he seems to have a jealous-like rage against his "enemies" that gets the better of him. Of course the music industry is a mess, but are you going to bitch about it, or try to do something about it? I guess in this album, Shooter tries to do both.
Whether this album is a masterpiece, a flop, a good album with bad moments, or a bad album with some good, this is Shooter's opus. We all have that one thing we want to get out before we die, and this is Shooter's. Without question he has sunk his heart and soul into the project, and that in itself deserves high praise. He published it through what is kind of a vanity press for music, Rocket Science, and probably used at least some of his own money, or Waylon's money, to make it all happen.
In closing I'm not sure what to say about this album. I'll leave it at that, and add that it is usually the future which is best at judging a project like this.

---
Some notes from the album: Jessi Coulter and Jenni Jennings sing backup vocals on "Black Ribbons." "When the Radio Goes Dead" was solely written by
Ted Russel Kamp
. It was produced by Dave Cobb.
Shooter Jennings and his new album will also be the first topic on the new Real Country Roundtable to be released 2-24-10.
Real quick: A Hank III tour announcement is imminent. According to hank3.com it's gonna start on the 23rd. But remember last Spring there was a big brewha when a bunch of tour dates surfaced and they turned out to be false. So nothing is official until it's official, and let's not go chasing rumors. I'm being told hopefully something official will come out by the end of the week.

---
ACE & The Outlaws vs. The CMA

A few have commented in Part 1 & Part 2 that we should run our own awards show. Well your not the first to have this idea.

The year was 1974. 'The Outlaws' of country music were on the rise, and had already taken over Texas. Willie Nelson had put together the 'Dripping Springs Reunion' that featured new Outlaw acts right beside legacy acts like Tex Ritter and Earnest Tubb, showing that these Outlaw newcomers didn't want to replace the legends, but rather embrace them.

But on Music Row in Nashville, the story was a little different. At the 1974 CMA Awards, none other than Olivia Newton John, clearly a pop performer, won best female vocalist. REAL country music performers were outraged. And they did something about it.

At the time, Tammy Wynette and George Jones were hitched, and in Tammy's house, REAL country music artists formed their own organization, the "Association of Country Entertainers," or ACE, and threw their own awards ceremony. Members along with George and Tammy included Bill Anderson, Porter Wagoner, Jim Ed Brown, Dottie West, Brenda Lee, Faron Young, Conway Twitty, Hank Snow, Mel Tillis, and Dolly Parton.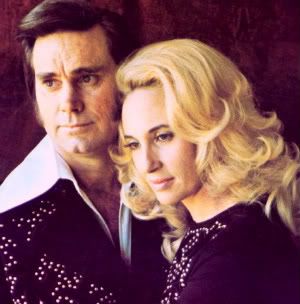 (George Jones & Tammy Wynette)
Unfortunately ACE never really got off the ground. But the Outlaws finished what ACE started. The next year in 1975 is when Waylon Jennings walked out of the CMA's, and a liquored-up Charlie Rich pulled out his zippo and lit fire to the envelope that held the name of John Denver for Best Male Vocalist. The Nashville oligarchy had tried to turn country into a form of pop music to increase sales, and traditional country artists were in outright revolt.
1976 is when the album Wanted! The Outlaws
came out, and became the first certified platinum country album ever. Nashville label executives had brought country to the brink of becoming just another pop genre, and the Outlaws had saved it. The sheer numbers The Outlaws had behind them could not be denied even by the CMA, and The Outlaws virtually swept the awards show.
Waylon Jennings and Willie Nelson are named vocal duo of the year and win single of the year for "Good Hearted Women. Wanted! The Outlaws earns album of the year honors for Jennings, Nelson, Tompall Glaser and Jessi Colter.
– - – - – - – -
I speak up against many of the Nashville institutions like the major record labels, the CMA, the Grand Ole Opry, etc. But there's one I always sing the praises of: The Country Music Hall of Fame.
The Hall of Fame has a theme: Will the Circle Be Unbroken?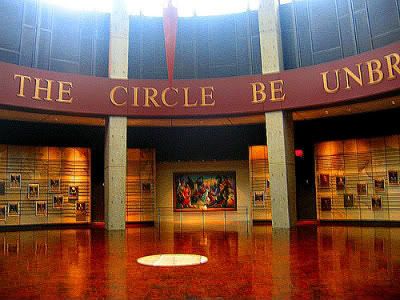 (From the Hall itself)
The circle is country music, and it's always changing style and mood. But no matter how far country has gone towards pop, the roots of country always rise up and put in back on the right path: completing the circle, not allowing it to be broken.
Tonight, country music is in the same state as it was in 1974, with people like Kid Rock and Taylor Swift performing. It is our duty as REAL country music fans and performers, to organize and revolt against these people trying to steal our music and culture away from us.
The circle cannot allowed to be broken.

---
This is my last installment of this series of blogs. I could probably write one or two more, but maybe next year.
I just want to say THANK YOU to everyone who has read. The response to these blogs has been amazing. I have the best readers on the whole earth planet.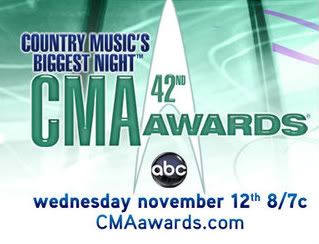 On Wednesday night, the CMA Awards will be shoving pop music down America's throat packaged as "country," in an attempt to sell as many CD's of talentless, pretty-faced product musicians as possible.
This is NOT and award show people. This is not even an event to promote country music, because I'll venture to guess not on piece of REAL country music will find its way on stage that night. The CMA is an infomercial. They might as well be selling you some super juicer or some real estate investment pyramid scheme.
And if you've ever wondered who is at the very top of this movement to make country into some pop sensation as opposed to the music of the country and the South and West, it is the CMA. Curb Records and The Grand Ole Opry are only elements. The true evil organization, the one that decides what will be played on the radio, the one who decides who will be a 'superstar' and who WON'T, it is the CMA. They are at the very top. Everyone else is just following marching orders.
That is why this week I will be posting a series of blogs (or two at least) exposing the fraud, fixed voting, and backroom deals that have allowed the CMA to steal our culture and hijack our country music institutions.
There's a saying in Nashville: "As welcome as a skunk at a picnic or Waylon Jennings at a CMA banquet." So instead of listening to me, some average Joe, pissing and moaning about the CMA, let's hear what one of the biggest country music superstars of all time has to say about it! (And pay attention to the bolded parts and think, couldn't the same thing be said today?)
Waylon Waymore Watashin Jennings :
(from his autobiography)
"Jessi (Coulter, Waylon's wife) was up for numerous honors at the 1975 CMA awards . . . and so I went with her, even though I couldn't tolerate the CMA. They were suspicious of me as well. "Waylon," they greeted me as I walked in. "You're not here to start trouble, are you?"
Who, ol' Waymore? Just because on year I'd stormed out of the awards and didn't mind telling anyone who would listen why. I had been scheduled to perform "Only Daddy That'll Walk the Line." They said they were strapped for time, and they wanted me to cut the song to one verse and chorus. I said, "Why don't I just dance across the stage and grin? Maybe do one line. That'll give you a lot of time." They told me not to get smart. Either I did it or I got out. They said, "We Don't need you." I decided that was true, and I left.
The CMA were always pulling fast ones like that. They were more concerned with their television show than honoring country music. One year they tried to make Ricky Van Shelton sing a song in the wrong key. They'd already cut the track for him to put his vocal over and he said it was too high. They told him to get off the grounds when he went out to his bus. Ran him off. They like to think they're doing it for YOU, the country music fan, but they're really in business for themselves.
Now they needed me again, because I was up for Best Male Vocalist, Song of the Year (I'm a Ramblin' Man), Album of the Year, and Entertainer of the Year. As I walked in with Jessi (Coulter), scratching at my tuxedo, Neil (Reshem) came over to me. "You won male Vocalist," he whispered. So much for secrecy. If nobody's supposed to know the awards before they opened the envelope, how did word get around? . . . and though my first instinct was to get the hell gone, I thought that maybe by staying around I could raise some of the larger problems that faced country music, such as its close-mindedness and suspicion of change.
I tried to be nice in my acceptance speech, thanking everybody for their support, though I knew that block voting and mass trading between the big companies–we'll give you 200 votes for your artist if you give your 400 votes to our writer–probably had more to do with it than anything else.
At least Glen Campbell, the host, was happy. "All I can say, Waylon, is it's about DAMN time." Predictably, the CMA got a few letters protesting Glen's use of profanity. I was happier watching Charlie Rich get drunk and burn up the Entertainer of the Year award, holding a cigarette lighter to the envelope, please. They went to grab him, but when Charlie was drunk, it was best to stay out of his way."
More on the CMA to come . . .
I've always said that Hank Williams III's Straight to Hell was one of the most significant albums in country music history. But since no mainstream media outlets are willing to recognize this, I will, and to prove that this is not my biased opinion as a simple Hank III fan, I'm going to name off what are in my opinion what the 6 most influential country music albums of all time.

Please note, I'm not saying these are my FAVORITE albums, but the ones that had the most influence on the direction of country music as a whole. Also note that these are NOT the most influential singles, and because that was the way Hank Williams released most of his music, his name will not be found in this particular list.



---

#6 : Willie Nelson : Stardust

Stardust


The Outlaws had already changed the face of Country Music, making it appeal to a much wider audience than ever before, but this album of all cover songs, including Georgia On My Mind made Willie Nelson a star that was welcome into any and every household. It also to some marked the official end of The Outlaw era, and hearkened in a new era of wide-appeal pop-style country. But the 1978 album cannot just be dismissed as a 'sell-out' project. Willie picked the songs from ones he remembered from his childhood, and when hearing it for the first time, it was said that Waylon Jennings burst into tears, asking "Damn Willie, where did you find all them songs?" Stardust went on to sell over 4 million copies.



---
#5 : Hank Williams III : Straight to Hell

Straight to Hell


Though this album was nowhere near a commercial success, it broke barriers that no other artist or album had dare to break before. It was the first album released under the CMA with a Parental Advisory sticker. It was recorded on a cheap D-1600 home recording device and Hank III's home, saving on production costs and showing a whole generation of up and coming music artists that the recording process was no longer just for the few. It's heavy metal and punk influences turned many young people onto Outlaw and vintage country styles, and Disc 2 of the album, with its droning hidden track full of acoustic numbers and ambient sounds was something country music had never experienced before.



---
#4: Waylon Jennings : Honky Tonk Heroes

Honky Tonk Heroes


Honky Tonk Heroes (1973) is when Waylon officially won complete creative control, and injected his rock n' roll influences straight into the heart of country music. Made up of songs by fellow Texan Billy Joe Shaver, recorded with his own band, and recorded at 'Hillbilly Central' (Tompall Glaser's independent studio), the album did more for country artists winning creative control of their music than any other album in Country Music history. In fact it is said that Waylon recording the album was the first domino to fall in the eventual collapse of the label-dominated recording studios of the 60′s & 70′s. Waylon had fought RCA and the Nashville oligarchy, and won. And country music would open up because of it.



---
#3: Garth Brooks : No Fences

No Fences


Unlike a lot of Country Music's most influential albums, No Fences (1990) did not break any creative barriers. It's influence is based solely on it's remarkable commercial success. Selling over 20 million copies worldwide, it made Garth Brooks a superstar that could sell out stadiums multiple nights in a row. It was his best selling album, and his selling power has put him only behind The Beatles in total amount of albums sold in the United States. It also helped start the 'Young Country' or 'New Country' pop-oriented movement that country music is still in the midst of today.



---
#2: Willie Nelson : Red Headed Stranger

Red Headed Stranger


No album did more to expose the flaw of overproduction of country music than Red Headed Stranger. It is also the album that made a semi-unknown songwriter into a country star. It also is one of country music's first concept albums. Recorded on an extremely small budget in Garland, TX in 1975 over a two week period, using his own band and virtually no second takes or overdubs, this album produced 2 #1 hits. When the label executives first heard it, they said it sounded unfinished. Country music at the time was washed in strings and choirs. Willie asserted his creative freedom he had won in his contract, believing in his production, and the album became known as a masterpiece. Red Headed Stranger is ranked #1 on CMT's 40 Greatest Albums in Country Music.



---
#1: Wanted : The Outlaws

Wanted! The Outlaws


This is it. This was the album that turned Country Music on a dime, and gave it it's first cross-genre appeal with a new generation. It was the first Country album to sell 1 million copies ever. EVER! And it cost virtually nothing to make. It was a compilation of previously-released material from Willie Nelson, Waylon Jennings, Tompall Glaser, and Jessi Coulter. This album's influence cannot be understated.



---
Honorable Mention: Certainly Johnny Cash's live prison albums had a huge influence on country music. I also think that Hank III's Straight to Hell or even Damn Right, Rebel Proud could increase their influence as time goes on.

So what do you think?



Since it is a slow lazy Saturday, I thought I would geek out on a little country music history.
There are lots of names for the different styles of country music: Bluegrass, Progressive, Pop, Alt., Roots, & Outlaw to name a few. Dale Watson, who was featured in a new article this week likes to call his brand 'Ameripolitan.' I don't really like that term much myself, but it got me thinking. What makes country music 'Outlaw' country?
You might first think that its music that is NOT pop country, or its country that is edgy with its lyrics and tones. But Willie Nelson and Kris Kristofferson were without question outlaws of their time, and they got plenty of radio play and were probably more closer to hippies than cowboys. Austin has always played a big role in Outlaw Country, but there are plenty of Nashville outlaws, like Hank III and Tompall Glaser.
I think what defines Outlaw Country has nothing to do with the music or where it's recorded. I think it has more to do with the recording process itself. No matter what 'Outlaw' you're talking about: David Allan Coe, Willie Nelson, or Hank III, they have all insisted on complete control of the recording process.
It all started here: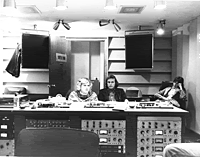 Outlaw Headquarters at Hillbilly Central
Before there was Willie and Waylon, two other semi-famous but frustrated Nashville artists, Tompall Glaser and Bobby Bare, got tired of the Nashville way of doing business. So Tompall set up the 'Outlaw Headquarters' on 19th Ave. south, just off of music row in Nashville. It included a full independent recording studio, as well as pinball tables and other things so the 'Outlaws' could just hang there if they wanted.
Tompall's Outlaw Headquarters was where the disgruntled RCA artists Willie and Waylon first saw that they did not have to record the Nashville way, and could use their own musicians and record the songs they wanted to.
Later Tompall, Willie, Waylon, and Waylon's squeeze Jessi Coulter would put out Wanted: The Outlaws , a compilation album that was the first certified platinum country music album ever.
So what does all this have to do with Hank Williams III?
As you all probably know, Shelton recorded Straight to Hell on a $400 Korg D-1600 in an old house in Nashville. The reason he did this instead of recording in a traditional environment was because it "Liberated the artist from temporal and budget constraints," as it says on his website. But what Hank III has also said a few times in different interviews is that he also wanted to show other artists that they did not need a big studio or a major label to make great music. That the technology was now such that the power to record was in the artist's hands.
In other words, Hank III was showing a new generation of outlaws the same thing Tompall Glaser showed Willie & Waylon back in the late 60′s, that they could flip the bird at the Nashville oligarchy and do it DIY.
THAT, along with the fact that it brought all the punks and metalheads into the country fold, is why Straight to Hell is one of the most important and influential country music albums of our generation, and why Hank III, whether he wants to or not, or does it unwittingly like Willie Nelson did, could be they dude that could turn country music on its head, similar to how Willie and Waylon did in the 70′s.
It's also the reason why Hank Williams III is unarguably an Outlaw.
Support SCM and start
your Amazon shopping here