First:

On Friday I got my much belated, but much anticipated Metal Farm Magazine in the mail!

Now I knew there was going to be pictures of Hank III done by Keith Neltner and Reinstate Hank Williams content, BUT NOBODY TOLD ME ABOUT THE HOT CHICKS!!! Dude, there are hot women in their skivies in this thing!!! And the presentation and goodies I got with it well made up for the long arrival time. Check it out: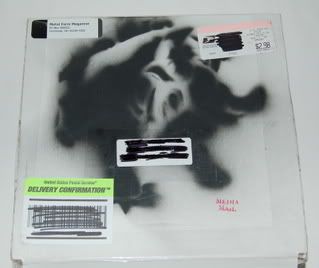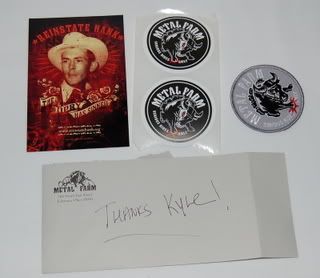 I mean they put the damn effort out to SPRAY PAINT their bull emblem on the box! (Yeah, I had to black out my address, lest the Curb operatives who monitor this thing figure out where my hideout is) And then included were a Metal Farm patch, two stickers, and a Reinstate Hank postcard in a personalized envelope!
If you haven't ordered your Issue 1, get on that, there's a limited number of copies, and after the release party coming up in Cincinnati (click for details), there may not be any left.
Next:
I got this bad boy in the mail: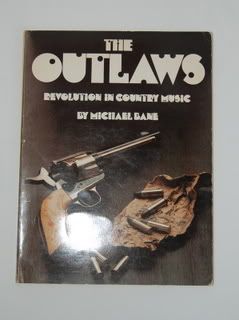 This is the extremely rare, definitive book on the original Outlaws of country music, and it is full of pictures that I've have never seen, and have probably never been published on the internet. Pics of DAC, Willie, Waylon, Tompall, The great producer 'Cowboy' Jack Clement, Hillbilly Central, all kinds of stuff. I'm hoping to scan them all in over the coming weeks and get them on the internet because THEY ARE AWESOME!
There's also a bunch of info on David Allan Coe and Tompall Glaser. Most books I've read just glance over these dudes, so hopefull I can cull out some kick ass stories for you guys.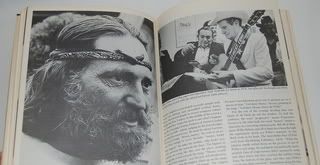 THEN:
I heard about Texas-born singer/songwriter turned pop country sellout Pat Green got KO'ed by a flying can of beer!! AHHHHHHHAHAA!!!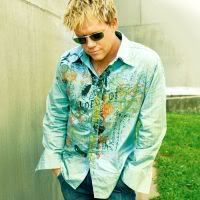 I got to admit, I thought Pat Green had a little something when he first showed up on the scene in Texas, but then he proceeded to lose the cowboy hat and sell out as hard as he could. I'll tell you, if you want to know if a male country guy has sold out or not, look from the bleached tips in the hair. That's a sure sign of sell-outedness.
AND FINALLY:
Hank III drops this bad boy down on Monday:
To see a bigger and better version, go to Record Store Day.
What's cool about them releasing the video on this site is the same reason it's cool they are releasing Damn Right, Rebel Proud on Vinyl. Hank III sees that the local record stores are struggling, so he's trying to help them out. In my opinion, this is COOL AS SHIT, and yet another reason that it's clear that Shelton has his heart in the right place.
So do yourself a favor, hunt down your local record store. Find one. And pre-order the vinyl version of DRRP. It comes with the CD too!
© 2022 Saving Country Music