According to hank3.com, the new band lineup for the upcoming tour will be:

Andy Gibson – Steel Guitar, Dobro

Daniel Mason – Banjo

Adam McOwen – Fiddle

Shawn McWilliams – Drums

Zach Shedd – Upright Bass, Electric Bass (for Assjack)

Gary Lindsey – Vocals (Hellbilly/Assjack)

Most notable is Adam McOwen is back with the band, though he never really left the touring lineup. He was just not present for the shows at the end of last years at Layla's in Nashville. I was VERY excited to see his name there, as he is one of the best fiddle players I've seen live.

Also Hank III had mentioned in some recent interviews that he was going to have to carry two drummers to cover both the country and Assjack sets. Shawn McWilliams has played with Hank III before, but never with Assjack. Some believe the Munash Samai who toured playing drums for both sets will also be on tour. I guess well see in a few days.

If you ask me, The Damn Band is darn near a superband in its own right. I am very excited about this lineup.
---
So I missed the Grammy pop infomercial award show sham on Sunday, but so apparently did R & B douche Chris Brown. Chris first drew my ire when it was announced that he would be doing a duet with none other than than the perfume peddling Timberly McGraw. I wrote about this previously HERE.

Apparently Chris Brown was scheduled to perform at the Grammys, but beat up his girly girl "Rhianna" (who was also scheduled to perform at the show), and he was on the lamb fleeing assault charges when he was supposed to be lip-syncing overproduced pop dribble written by 5th graders.

Got to love the wholesomeness of the modern pop music scene.

Because Tim had such poor judgment for hooking up with this criminal who has the cowardice to hit a woman, I'm going to post this picture again: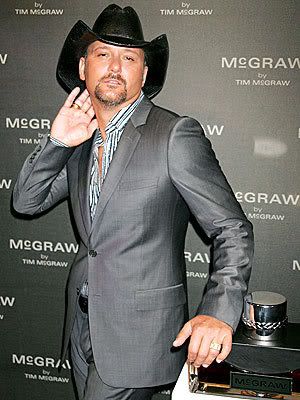 Yeah I know I've posted this picture a bunch of times before, but it really sums up the state of country music better than words ever could. Hell, in fact I'll post it again: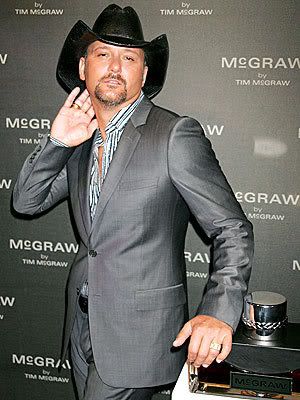 And if this wasn't classless enough, apparently the overrated, undertalented group "Coldplay" spent the whole night dissing rock legend Sir Paul McCartney. Sir Paul in December called Coldplay's music "boring" and called them "furniture," specifically an "armchair." Hehe. Oh man, how hearing that warmed my heart. You can read the whole story HERE.

So Coldplay spent the whole night whining and taking pot shots at Paul for telling the truth about their crappy music. In response, Paul used Colplay's legacy and dignity to wipe his private area after a bowel movement, and then said in a later interview, "Coldplay? Huh, never heard of them."
© 2022 Saving Country Music