First:
–The good news came down yesterday that Restless in Amsterdam finally has had her number cruncher rescued from spybot virus hell, and is now back on the warpath for the Hank & Hank movements. Great news for us, bad news for the Nashville mob bosses.
–The release of the Hank III Collector's Tin HAS been delayed until September 23rd. At this point I hope that this is just a minor delay, but please stay tuned just in case some official freehank3.org gonzo operations will need to be launched to insure that Hank III is being dealt with in a "fair and equitable manner."

---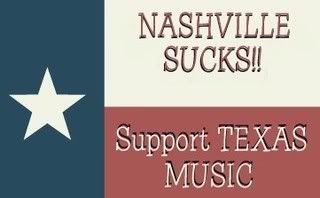 :
"Well I used to think that country, was out of Nashville, Tennessee. But I'd rather take my things and go back to Texas you see."
"Well I would pack up, and I'd leave this dirty town. But they've done taken me for so much that I can't get out now. Maybe one day but not right now."
–Trashville, from Lovesick, Broke, & Driftin'
"Well I'm all messed up in Texas, and I'm looking for my damn good time. Well all my friends in Texas, well they've already lost their mind."
–Long Hauls & Close Calls, from Damn Right Rebel Proud.
Do you see where I'm going here?
And if you check your liner notes on Straight to Hell you'll notice that on 'Crazed Country Rebel' the original published lyrics were: "Cause I'm a Crazed Country Rebel from the Lone Star State."
Shelton Hank Williams III declared himself a country music outlaw right out of the gate. When you talk about the history of the ORIGINAL country music outlaws like Willie & Waylon it boils down to this: head to Nashville, get screwed over for a decade, head back to Texas and make it big doing it your own way.
Before I go much further, I have to admit that I am a Texan, born and raised, and so I can't help it if I pitch a tent in my music pants thinking of Hank III heading down there to restart his career. Sure, Austin is a much different place than it was when Willie and Waylon went down there, but its still the biggest live music scene in the world, and he's got friends like Wayne Hancock and Dale Watson there, and a hell of a lot of fans.
If you look at III's album and tour poster art, the three stars of Tennessee are everywhere. But I think mothballing the Haunted Ranch for a while to cut his teeth in Texas would be a really outlaw and punk thing to do. And the Austin scene has got it's own problems, and could use a nice shot in the arm of some REAL country.
Hank III's got one more album he owes Curb Records after Damn Right, Rebel Proud. Then he's free to do whatever the hell he wants. He could start his own label, or go with an indie one.
What do you think he should do?
Let me hear from you.
© 2022 Saving Country Music