The Crazy Bitch Night girls at a recent Hank III show at Layla's Bluegrass Inn in Trashville:



Hank III singing and Tonya Watts pole dancing. Doesn't get any better than this.

If you're into REAL country music, and hot women, WITH TALENT !!! Then you should swing by myspace.com/crazybitchnight and check that out. Lots of great music and videos there. It is a collaboration between the GREAT Tonya Watts , and two girls I need to spend more time checking out, Gretta Gaines and Stacie Collins.

I'm pretty sure I am in love with all of these women. They better not let me on the Crazy Bitch Night bus, or there will be a mess to clean up fo sho.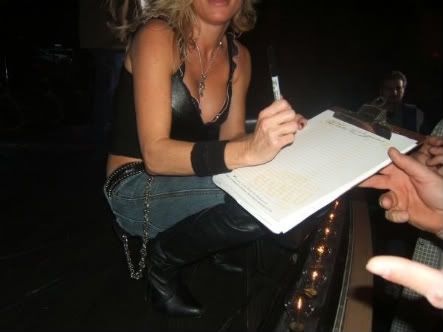 (Tonya Watts signing the Reinstate Hank Petition)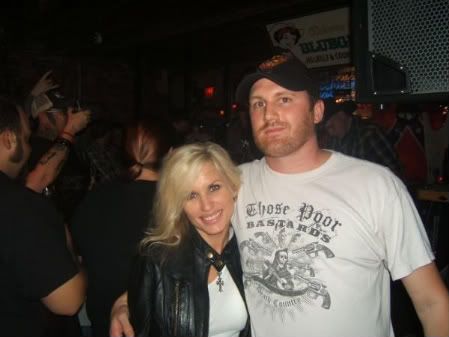 (Tonya hanging out with Blake of Judd Films)


Also Tonya Watts will be playing with Hank III this Wed. the 26th at Layla's.
---
Also real quick, in my Thank You blog I wrote a while back, I forgot to mention the few people who used the Amazon.com link on savingcountrymusic.com to buy stuff. I think I've only raised $1.03 or something so far, but that people (if only a few) would do that to help me pay for the hosting of freehank3.org and savingcountrymusic.com is a huge compliment to me. Unfortunately I do not have a way to find out who you are, but I thank you nonetheless.

And if you're wondering what I'm talking about, there is a link on savingcountrymusic.com where you can go and buy anything from Amazon.com, and then a few cents of you purchase goes back to the website, and it doesn't cost you anything more than it would normally. I'd rather do it this way then try to sell you shit you don't want, and everything earned goes back into the websites.

Thanks again to all my readers!
© 2023 Saving Country Music