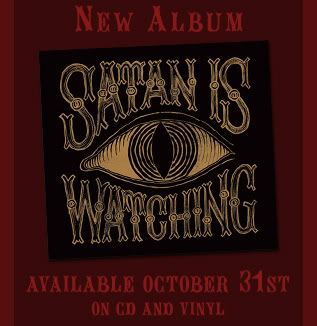 This is the new album from Those Poor Bastards. In a blog they wrote "It was originally supposed to be released after "Hellfire Hymns," but was delayed due to some legal mumbo jumbo."
Outlaw Country musicians have always had to fight for their music, whether it is Hank Williams III or Waylon Jennings, and whether it was in the studio, in the honky tonk, at the Opry, on the radio, or in the courtroom.
In 1972, both Willie Nelson and Waylon Jennings were signed with RCA records. Both were disappointed in the direction of their careers, and both wanted more creative control of their music. Both would take RCA head on, both would eventually come out victorious, but in different ways. But both would get free with the help of one man, a slick New York carpetbagging lawyer named Neil Reshen.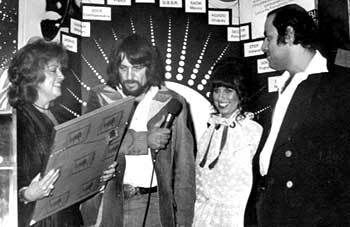 (Neil Reshen on the right, with Jessi Coulter and Waylon Jennings)
Waylon on Neil Reshen:
"There was a time when Neil fed me and Willie, and if it hadn't been for him, I don't know what we would have done. He helped us immeasurably. He got things for us that no country singer had ever gotten before. If we were going to become Outlaws, though we didn't know that yet, we needed an Outlaw Lawyer, as Willie called him.
Neil was perfect for the part. He was like a mad dog on a leash. When he got his teeth into something, he never let go."
Neil was also a shrewd and ruthless negotiator. Here's Waylon talking about Neil dealing with RCA:
"It was down to a $25,000 sum, and they (RCA) were not going to give it to me. He (Neil) wanted it. We were setting there, not a word spoken, and the silence got unbearable. After a while I couldn't take it anymore. "Chet," I said, reaching over to a bowl on his desk, "where'd you get these peanuts?"
Neil glared at me. "Shut up, Waylon."
You could hear a clock tick in the room. It got even quieter. Minutes passed. I rose up, never said a word, walked out. I went to the bathroom to take a leak. When I came back, Neil greeted me in the hall. "You're a fucking genius," he said.
"Walking out like that sewed it up. That was a $25,000 piss." said Neil. "They asked me where you went and I told them I didn't know. Waylon's mad, I'm sure. He's crazy. He's liable to do anything. . . And that's when they gave us the money."
Neil became not only Willie and Waylon's lawyer, but their agent, tour booker, the whole bit. He was able to get Willie out of his contract with RCA, and this is when Willie headed back to Texas and eventually signed with Atlantic with near complete control of his music. Waylon decided to stay with RCA, but Neil negotiated where Waylon could record the songs he wanted, with his own band, and produce his own albums.
There's a great story about Waylon and Neil meeting with some big shot at RCA in New York City who had a big picture of Willie behind his desk. Waylon said "You let that one get away hoss. Don't make the same mistake with me."
Neil Reshen was out of the picture with Willie pretty quickly, but stayed on for a long time with Waylon. He eventually turned out to be kind of a snake when Waylon figured out how mismanaged his affairs were, but Neil Reshem's impact on Outlaw Country, and really music in general was enormous. Never before had country music artists had such control of their music. All of a sudden the big Nashville labels were closing down their studios, and independent studios were opening up everywhere. The whole business of country music changed because of the Outlaws and Neil Reshen.
In 2003, Hank Williams III tried to put out and album called Thrown Out of The Bar. His label Curb Records rejected the album and refused to release it. So Hank III, a relatively unknown underground country music artist took a huge Nashville major label, Curb Records, to court, AND WON! Curb was forced to release the album, eventually called Straight to Hell.
Somewhere there is a lawyer, that just like Neil Reshen, took on the system and a major label, and won creative control for his client. And if I ever get a chance to meet that man (or woman), they are owed a huge THANK YOU !!!