So my plan for today was to to roast the limp dicks and lushes who won awards at Sunday's American Country Music Awards, but then I heard from this dude: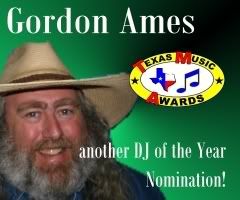 He is a DJ at Revolution FM and the host of the 'Big G's Texas Roadshow.' Revolution FM has radio stations all over Central and West Texas, and they are huge fans and supporters of Hank III and REAL country music. I've been listening to them online all day, and thanks to Big G they've been doing 'tall boys' (two songs in a row) from Hank III, mentioning the Free Hank III movement, and letting people know how Curb Records is screwing him over!
Also, Gordon writes for The Hill Country Happenings , and they are going to do a piece about the situation with Hank III in the upcoming June edition!
So let's support the people that are supporting us and Hank III. You can add Gordon 'Big G' Ames & The Big Texas Roadshow Here , and you can add Revolution FM Here .
I knew that Big G Gordon was one of us when I was talking on the phone with him and he had me call me back because he had to take a 'Kenny Chesney.' In other words, he had to vacate his bowels. He's on a first name basis with people like Willie Nelson and Robert Earle Keen, and is a hell of a good person to have on board with us.
I've been trying to do what I can to get more radio stations and media outlets on board because even now there's people who've never heard of Hank III, or haven't heard his music, or even worse, think it's his fault the new album isn't out. I also just added a lot more content to freehank3.org to give people more information about what's happening to III and what we can do about it.
I'll let you know when the Hank III Hill Country Happenings article drops, and I'm trying to put some audio together of all the different Free Hank III stuff from the radio and podcasts.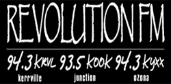 © 2022 Saving Country Music