So let's face it, modern radio is made to appeal to the widest possible audience and the least common denominator, which is not you or me, but the pimpled high school girl looking for something to lip sinc to in front of her bathroom mirror, or for the rich college frat boy to have on in the background when he's vomiting in the back of his Volkswagen Jetta.
Modern Radio Sucks !
And with the exception of Sirius's 'Outlaw Country' or the dying breed of independent local radio stations that still have the rocks to play the old stuff and introduce you to new stuff, it ain't gonna change anytime soon.
That my friends is why you need to get behind podcasting.
If you're reading this right now, you're probably like me in that when you turn on the radio you feel like you don't belong in this world. You wonder 'Who the hell listens to this shit, and why is there so many of them?' You feel like an alien, a stranger, a fuck up.
Then think of how it feels when you go to a Hank III concert, where the person beside you that you've never met feels like a long time friend, or when you go into a certain bar, coffee shop, whatever, and you feel like your at home, because the people there are REAL!
This is how if feels when you find a good podcast.
Now I'm not going to try to convince you that I am an expert on podcasting because I'm not. But if you're tired of bitching about radio, you should explore some podcasts. This is also a great way if you're a band to get your tunes out there, or if you're a Euro it might be your only way to explore new music.
Isn't is screwed up that Europe right now supports roots music and Outlaw Country more than the States does? Anyway, that's a rant for another time.
So here is a list of some of my favorite podcasts:
Print this out, and use it as a reference if you want, and if you like the info here, please kudo this blog. Also you do not have to sit and listen to these on your computer. You can also download them to your iPod or MP3, and some you can subscribe to and it will be emailed to you each show.
---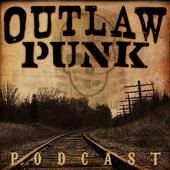 This is a no frills podcast that has some of the greatest music you've never heard. When I listen to this one, I always keep something to write with around because there are always bands I want to look into. It's out of Amarillo, TX, and they play : 'Ya'llternative, Trashcan Americana, CowPunk, Rockabilly, GuerillaGrass, Hick Hop, Redneck Metal.'
---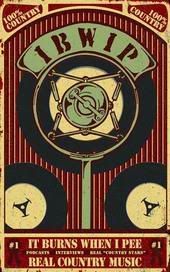 IBWIP (or It Burns When I Pee)
They say: 'IBWIP is dedicated to spreading the word about REAL country music. In 2008 we are going to bring you more great music, more great interviews, and more raunchy comedy!'
---
Radio Free Texas
This is one of the biggest 'Podcasts' and is more like a true radio station, just on the internet. They're huge into promoting up and coming, new artists
---
This is a good one for you who are more into the metal of Hank III, though you will hear his country stuff too, as well as Rachel Brooke, and maybe some OLD SCHOOL hip hop mixed in.
---
There is also more info about podcasts and you can vote for your favorite ones at podcastalley.com You got to support these dudes, because most of them are doing it for no or very little money.
If you're wondering what the fucks up with the hamburger on Tim Pop's poster, check this, and stick with it, it's funny as shit:
(from the VERY 80's movie 'Better Off Dead')
What, that wasn't funny? Eh, fuck it then.
© 2023 Saving Country Music