If you have found your way to this dark corner of the internet, then you probably hate how homogenized radio has become. And if you were asked what you would like to hear on the radio, you would probably say you wanted to hear the great old stuff from Hank Sr. and Johnny Cash, as well as the new stuff from people like Hank III, Rachel Brooke, and Those Poor Bastards.
Well my friends, bit your quitchen and get your ass over to timpoplive.com. He has put an ALL COUNTRY show together just for your redneck ass, featuring the previously mentioned people as well as GG Allin (no bullshit) Jimmy Martin, Steve Earle, and others. He also mentions the FREE HANK III Movement!
Tim Pop's podcast this week is all country, but he and other podcasters are putting out good podcasts every week and every day. You can download them too, and fill your iPod up with them for listening in the car and on road trips.
Check out that last two episodes too when you're over there (87 & 88) where he also mentions Free Hank III and our onslaught on Curb Records.
Tim Pop is not paying me off people, I really like his podcast. He even mentioned how the Nashville Playboy Eddy Arnold died this week, and plays a great Arnold song covered by Johnny Cash. How many pop country DJ's do you think even know who Eddy Arnold is?
---
The Outlaw Country Album You Must Have:
Another way you can get your birds flippin' at the Clear Channel pop country consortium is to buy those albums, and I've got a good vintage one for you that might be off of your radar.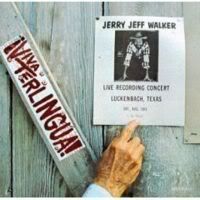 When you hear of 'Outlaw Country' a lot of people think of Willie, Waylon, & Coe, but when Willie & Waylon told Nashville to fuck off and went back to Texas, there were already a few people down in Austin making the music scene something worth being a part of. One of those people was Jerry Jeff Walker .
Walker's career started out more like folk and moonlighted more like Rock & Roll, but in the early to mid 70's he was as much of an Outlaw Country musician as anybody. Jerry Jeff had already had a big hit with Mr. Bojangles , but by that time he was tired of the song and virtually refused to play it.
Along with people like Michael Martin Murphy and Townes van Zandt, Jerry Jeff Walker made the Austin, Texas Outlaw scene, and with his 1973 album !Viva Terlingua! he put a small town just south of Austin called Luchenbach, TX on the map.
!Viva Terlingua! was actually recorded in a remote studio in the parking lot of Hondo Crouch's bar in Luchenbach, and on a couple of tracks, they bring the band inside to the awaiting party to record.
Some of the tracks on the album are weak throw-ins. But the first track 'Gettin' By' is a classic, along with the two live tracks 'Up Against the Wall Redneck Mother,' and 'London Homesick Blues' with the live audience of Luckenbach singing along. It also features songs from Gary P. Nunn & Ray Wylie Hubbard, both stars in their own right. Other strong tracks are 'Desperadoes Waiting for the Train,' 'Wheel,' and Michael Murphy's 'Backslider's Wine.'
If you consider yourself an Outlaw Country fan, then you need to own this very good but little known album, if not just for 'Redneck Mother,' one of the greatest Outlaw Country anthems.
And its up against the wall redneck mother
Mother who has raised a son so well
He's 34, and drinking in a honky tonk.
Kickin' hippies asses and raising hell.
–Ray Wylie Hubbard.
from !Viva Terlingua!

© 2022 Saving Country Music