OK people, got tons of stuff going down that you need to know about, so in no frills fashion here it is hard and heavy:
---
Hank III Interview Now on Podcast: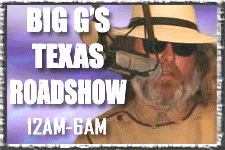 Big G's interview with Hank III on the Texas Roadshow is now up on podcast HERE for your listening enjoyment! IT IS OVER AN HOUR LONG !! And is packed with so much great stuff I can't even get into it all here. Big G is an amazing interviewer. When you listen you feel like it's just two people sitting on a back porch sippin' beers, shooting the shit. This really allows whoever's being interviewed to feel comfortable, which makes a good interview.

Great job Big G !!!
---
IBWIP Special Live Vidcast !!

The It Burns When I Pee podcast will be airing a special LIVE vidcast of the taping of Episode 22 tomorrow (Wed) at 7 PM CST! You can watch and participate HERE and the scoop is that the very hot Norma Jean will be receiving A SURPRISE GIFT! The actual episode won't air until December 19th, but this is a behind the scenes glimpse of the well-orchestrated train wreck which is IBWIP.

So be there or be square !!
---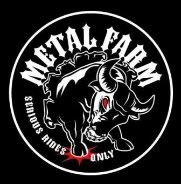 Speaking of IBWIP, I forgot to mention in this blog that at the Metal Farm Magazine release party, IBWIP also interviewed Metal Farm's Head Hellbilly Randy Bake.

I'm also pleased to announce that Metal Farm is now an official sponsor of savingcountrymusic.com !

If you haven't picked up your copy of Metal Farm yet, you should get that done. I wrote a review of it HERE.
---
New Hank III Video from Layla's Bluegrass Inn:

Snarfed from a Tonya Watts blog . Check it:


---
And last but not least, you should check out the Hank III Coalition's blogs about the MySpace Music Awards. This is a great idea.
© 2023 Saving Country Music