There's a great new interview with Dale Watson in the Creative Loafing Charlotte, pissing and moaning about the current state of country music. To read the full article, click

here.

For those of you with an attention span shorter than the buzz you get off a modern day pop country hit, here's an excerpt:
"Watson has been voicing his displeasure with country for the better part of two decades. He agrees with Charlotte's Unknown Hinson, who says there hasn't been any decent country since they stopped playing Faron Young's music. "He'd be the first one to tell you it sucked, even when he was alive," Watson says of Young's take on the genre.
Watson lashed out at Nashville in 1994, breaking out with what he diagnosed as "Nashville Rash": "I'm too country now for country, just like Johnny Cash," he sang. "Help me Merle, I'm breakin' out in a Nashville rash."
Part of the problem Watson has with the new so-called country singers is their lack of preparation. "A lot of these guys don't even know the country standards, the songs you always heard and had to know," Watson says, calling in from his Austin home. "You couldn't get onstage anywhere in any honky-tonk and not know 'Your Cheatin' Heart,' but some don't." Watson says most of the new country boys and girls who came along during the '80s and '90s had no roots — they just started doing country music a year before they had their record.
The singer is so disgusted by the current musical state of affairs that he won't call what he does country. He's renamed it "Ameripolitan," which he defines as "original music with a prominent roots influence."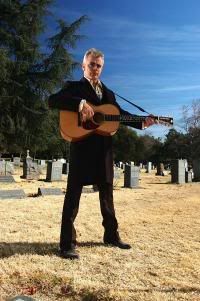 © 2022 Saving Country Music