Well, it's been just over a week since I suffered through watching the whole CMA Pop Country Award Infomercial, and I am happy to report that I am finally able to keep solid foods down, and I finally achieved my first solid bowel movement since Kid Rock took the stage with "Lil Wayne," making me stricken with violent diarrhea that stank worse than Brad Paisley's canned jokes.

Nashville is killing country music, and I'm fighting mad about it.

But I've said it once, and I'll say it again: Out of all the country music institutions that have completely sold out of the almighty dollar, there is one that stands as a beacon on the hill.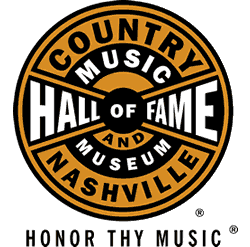 While the CMA's yoked Kenny Chesney with another "Entertainer of the Year" award, the Country Music Hall of Fame announced their 2008 inductees, and I have to say, I don't know if I could've picked them better myself.

Tom T. Hall

He was an Outlaw by anyone's measure, writing songs for Johnny Cash, George Jones, Waylon Watashin Jennings, and the original outlaw Bobby Bare. He also performed at Willie Nelson's Dripping Springs Reunion where the Texas Outlaw movement was born. But he was a songwriter before he was a performer, specializing in storytelling songs, and while most songwriters are forgotten by Nashville, the Hall goes out of its way to recognize this vital element of country music.

Faster Horses
Younger Women
Older Whiskey
More Money



Emmylou Harris

I wrote about her in my Gram Parsons Blog and all I have to say is that she is one of my favorite female country singers ever, behind only maybe Dolly and Loretta.

Singing Townes:



My top 3 Emmylou Albums:

Wrecking Ball
Pieces of the Sky
Roses in the Snow


And along with these greats, the 2008 Hall class also includes the great Statler Brothers, and country-bluegrass music pioneer Ernest "Pop" Stoneman.

And as if you needed any more reasons to be miffed at the CMA's, this was THE FIRST YEAR EVER that the Hall of Fame inductees were NOT formally recognized on the show. EVER!

Yet they had plenty of time to run out rap and reggae artists, and to let Brad Paisley and Keith Urban make out for 5 minutes, wanking each other's guitars off.

But I have to say, every time I see Nashville cross the line and try to make country as pop as they can, they are slowly digging their own graves. More and more people are seeing through this stuff. And soon we will rise up and take our music back.

Mark my words.

PS: For those of you reading these blogs on savingcountrymusic.com, don't be afraid to leave a comment, positive or negative. It's very easy, you just sign up once with a name and email and after that you can comment at will. On the MySpace blog we get tons of comments and would love to see that happen here as well.
© 2023 Saving Country Music