+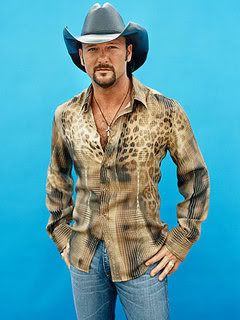 =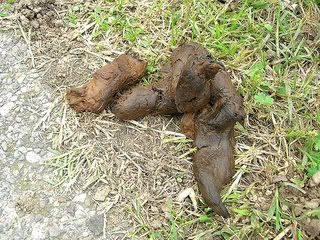 This week Curb Records cash cow recording artist Tim McGraw released a new single with famed glam/hair rock androgynous, spandexed-out, lipsticked-up superband Def Leppard. McGraw, trying to save the last gasps of a dying career, sings on the song and is also given co-writer credits. If you haven't heard it, save your .99 cents on iTunes because it sucks. I'd rather hear the sound of my genitals being pureed in a blender. The name of the song is '9 Lives,' and I have discerned through careful research That McGraw & friends decided to name the tune this because they all have pussies.
In my opinion, Tim 'shaved legs' McGraw should stay busy keeping Faith Hill's face buried in the pillow, and let his pop country career wither on the vine.
If you want to see and hear some REAL music, and for those who haven't seen this yet, Hank III's stand up bass player Joe Buck has launched 'Joe Buck TV.' I'll be honest, at first when I heard this was coming out I did not know what to make of it, but what's so great about it is that it captures the essence of the live Joe Buck performance, way better than any of his recorded stuff does, and way better than any YouTubes out there do. Joe Buck puts on a hell of a show, interacting with his crowd and raising all manner of hell.
To see all the episodes, click on the 'shows' in the top right corner. My favorite part is when he calls Toby Keith out on the second episode:
Also, speaking of Tim McGraw, I found this image on Curbs website: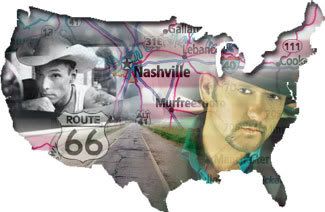 Tim and His Minstrels of Metrosexuality are going on tour, and this images seems to imply Hank III is too. If you put in his name of the Curb site under 'Tour', a few dates come up, but I wouldn't trust them. There SHOULD be a tour starting sometime in June. Joe Buck is now off of his tour, and that might've been the hold up as the band tries to work in a new drummer or drummers. I'm guessing we'll hear something on a new tour very very soon.
When the tour dates become official they will be posted at hank3.com, and on the Official Hank III MySpace site. I will also post them here on my blog once they become available, so keep checking back, or subscribe to this blog to stay up to date with all III info.
© 2021 Saving Country Music